Voice of Indian Small Business
Enabling the growth of MSME & Franchise Industry, Since 2008
A small business authority
ISFA serves Indian Small Businesses to
Engage, Enable, Elevate & Excel
Helping MSME industry in India to be trusted around the world.
3.6M

Businesses Engaged Annually

1,500+

Enablers Partnered

1200+

Live Events Annually
Association Benefits
Trade & Contracting
Building win-win partnerships for growth
SMEs in manufacturing sector are likely to move into a co-developer and co-manufacturer relationship. India has been a partner of choice for services, supply chain sourcing and associated maintenance, repair and overhaul-related activities for manufacturers in India but also worldwide. However, the SMEs will play a more active role in developing a robust supply chain. In an endeavour to create a sourcing and supply chain platform for manufacturers & contractors from India and abroad . ISFA will be an opportunity for manufacturers to source raw materials, components, services from Indian MSME's.
Learning & Development
Get Guidance from Successful Leaders.
ISFA with an extensive network of experts, we are able to provide development resources at every stage of the entrepreneurial journey – from pre-start up training through support for post-growth expansion strategies. ISFA Provides access to training programs or coaching services helping entrepreneurs succeed--but sometimes the challenge is making sure that those services are available in places where people need them most. That's why we're committed to working with members who have deep expertise in supporting startups and small businesses at every stage of their growth journey.
Funding & Financing
Don't let your business idea stall out on a shoestring budget.
ISFA is the one of the best platform that provides funding opportunities for high potential SME. Our platform gives opportunities for Indian businesses to connect with overseas partners and expand Indian businesses. The participation of Industry association Aggressively participate with fellow sme bodies (domestic and international) with the objective to resolve issues related to investment and trade. ISFA always work as voice of Micro Small medium Enterprises, conducting regular dialogue with govt and its various regulatory bodies,. We provide you a complete solution when it comes to business financing solutions in India. Yellow-and-black triplefin.
Market Initiative by ISFA
How to Get benefited by taking part in domestic or international shows?
The association gets special tariff for taking part in Domestic and renowned International shows and organizes Buyer Seller Meets international. The special tariff is passed-on to the members of the association in subsidizing the cost of stall in Buyer Seller Meets and Mega shows / international fairs in overseas events. Guiding and facilitating companies to showcase their best products at domestic fairs as well as international fairs. This also helps in Identifying opportunities for collaborations with overseas partners for up-scaling and technology upgradation with providing market intelligence for Industry.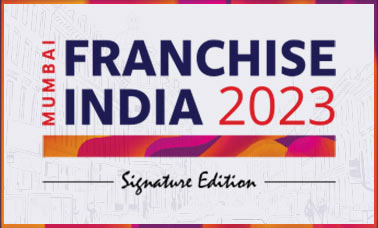 Jio World Convention Centre, Mumbai
19th-20th November, 2023
The distinction between small & big growth, between thinking local, regional, national & global...
Register Now
Discover the world of brand licensing at the 5th
edition of INDIA LICENSING EXPO 2023...

Entrepreneur Live is America's top entrepreneur summit bringing...

World Franchise Forum will bring together the smartest...
Trending Videos
Financial Management To Help |
Unlock Business Growth

BEx Academy

Join us for an insightful session, where we discuss the steps to follow for better financial management for growing a business and ultimately achieving excellence.
Jul 6, 2021
11,530 Views
Trending Videos
Inviting Entrepreneurs
With Innovative |

Business Ideas

Inviting entrepreneurs to share innovative business ideas. Whether experienced or new, every entrepreneur needs guidance at some point of time. Mr. Gaurav Marya, Chairman 'Franchise India' believes that each business needs its own unique franchise
Jul 6, 2021
169 Views
Trending Videos
How To Make Your Business Funding
Ready? |

BEx Academy

There are multiple options for funding a business, and most entrepreneurs would agree that none of them are easy. Fortunately, careful preparation can make the process less painful.
Jun 25, 2021
15,434 Views
Trending Videos
Inviting Entrepreneurs
With Innovative

Business Ideas

Inviting entrepreneurs to share innovative business ideas. Life of a new entrepreneur can be lonely. It often feels like being piled up with endless questions. Until now! In Episode 5, Mr. Gaurav Marya, Chairman 'Franchise India', provides you with most
Jul 6, 2021
108 Views
Franchise Articles
Interesting articles updated daily
India's largest news, information and market intelligence provider in the retail sector. Exclusively covers retail business news and activities in this arena.
View All Articles
Opportunity India
India has set its target to achieve 30 per cent EV share in vehicles sales and increasing energy capacity to 500 GW by 2030. However, looking at the current situation, the country is heavily dependent on China for its lithium requirements.
By Opportunity India Desk
October 03 2023
By Opportunity India Desk
October 03 2023
By Opportunity India Desk
October 03 2023
Franchise News
Interesting news updated daily
Insights. Ideas. Opportunities. Growth. Immense insights, thriving ideas, and splendid opportunities for tomorrow's tycoons.